Studio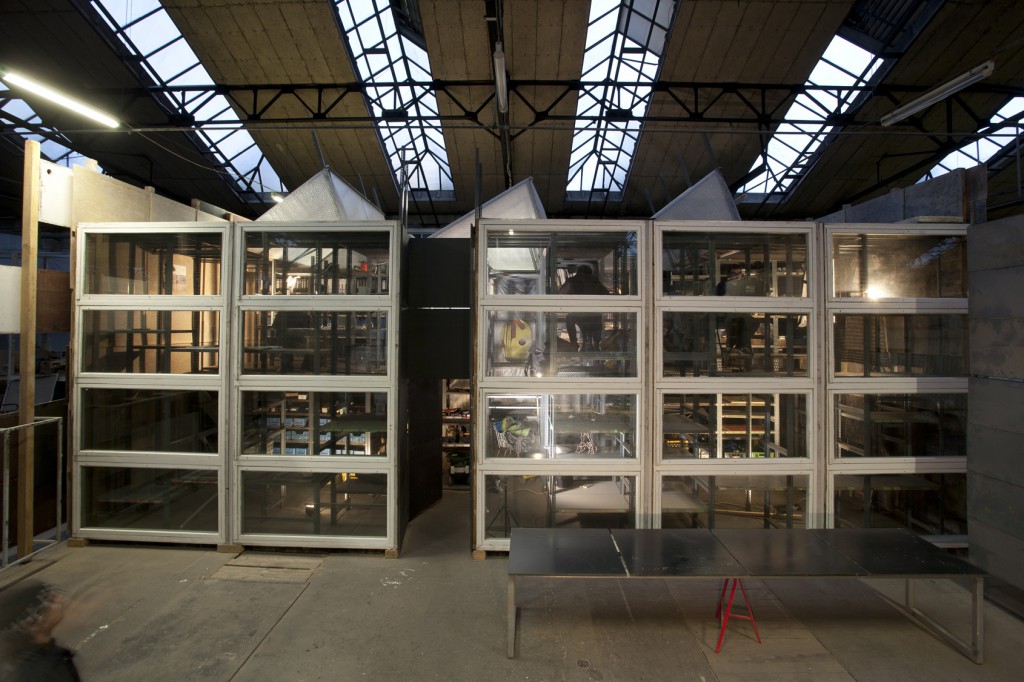 umschichten is an artistic practice based in the Wagenhallen in Stuttgart (Germany). The studio uses temporary architecture as an approach for immediate action and creates built interventions in order to display local needs, ideas or passion. umschichten visualizes theories, problems or a constellation of men and material by thinking about urban identities and the representation of different social and cultural groups in a city. They work fiercely on the boarders of love and fear in the urban space.
Kontakt
umschichten
Innerer Nordbahnhof 1
70191 Stuttgart
Peter Weigand
Dipl.-Ing. Architektur & Design
e-mail : pw / at / umschichten / punkt / de
Lukasz Lendzinski
Dipl.-Ing. Architektur & Design
e-mail : ll / at / umschichten / punkt / de
Team
Alper Kazokoglu
Levin Stadler
Zolfar Hassib
Felipe Carrasco
Anna Scheermann
download
CV + projects
Impressum
Verantwortlich für den Inhalt
Peter Weigand & Lukasz Lendzinski
Webdesign
Programmierung
Haftungsausschluss
Die Angaben dieser Internetseiten dienen nur der unverbindlichen allgemeinen Information. Wir übernemmen keine Gewähr für die Aktualität, Richtigkeit und Vollständigkeit der Informationen auf diesen Seiten oder den jederzeitigen störungsfreien Zugang. Wenn auf Internetseiten Dritter verwiesen wird (Links), übernehmen wir keine Verantwortung für die Inhalte der verlinkten Seiten. Mit dem Betätigen des Verweises verlassen Sie unser Informationsangebot. Für die Angebote Dritter können daher abweichende Regelungen gelten, insbesondere hinsichtlich des Datenschutzes.